About Sunbear Squad
Transforming Animal Lovers into
Animal Welfare Defenders
Mission Statement
Sunbear Squad is a non-profit humane organization that seeks to prevent pet and domestic animal suffering by educating and empowering individuals to advocate for animals in a positive and assertive manner. One person helping and one animal helped builds a kinder and more compassionate world.
Download our brochure. Right-click and select "Save Target As" to put a PDF on your desktop.
This site offers all-original knowledge, tools, and inspiration to help individuals prepare to report signs of animal abuse, animal neglect, accidents, and distress promptly. In other words, "Be a Better Good Samaritan for Pets."
We want to prepare individuals to always call authorities when animal abuse, neglect, or distress threatens an animal. We want to make it easier and safer, so everyone will be more confident about doing the right thing. We help everyone be a "Good Samaritan" for pets and animals by reporting animal abuse, neglect, and distress. Here's how:
Our watchwords are: Watch, Listen, Call. We encourage everyone to always WATCH and LISTEN for evidence of animals in distress, and CALL the authorities immediately for expert assistance. Let the professionals decide if there is a problem, if there is a doubt.
We are an all-volunteer, non-profit humane awareness organization with 501(c)3 status. Your donations are tax-deductible to the fullest extent allowable by law. EI number is 14-1932593.
Our organization formed because of the Sunbear tragedy in 2002.
Sunbear was an 18-month-old chocolate Labrador Retriever who was left in a West Virginia townhome laundry room for 6 weeks without food, water or any care whatever until he was discovered just barely alive. He died 3 days later after intensive veterinary care failed to relieve the damage done by severe dehydration and starvation. Animal control officer Gene Fields tracked the owner across the midwest for many months, had him extradited from Indiana, and helped prepare the court case that resulted in his conviction. Over 400 people from around the world wrote letters to the judge urging conviction. The West Virginia legislature has enacted stronger animal cruelty laws and penalties because of Sunbear's ordeal and the groundswell of public opinion that surrounded the case.
Announcing Coonhound Companions!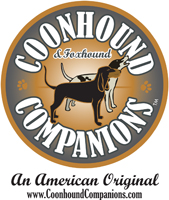 Sunbear Squad is the fiscal sponsor of Coonhound Companions, a new animal advocacy organization that promotes the adoption of coonhounds into family homes. This group hopes to do for coonhounds, foxhounds, and mixes what some notable organizations have done to publicize the plight of pit bulls and greyhounds. If you know of a family who is thinking about adopting a large hunting breed dog like a lab or retriever, look at coonhounds too. They have wonderful social skills and are outstanding family companions. Please visit the website and blog.
Board of Directors 2010-2012
Read about the people who help bring you this web site (in alphabetical order by last name), and the passions that brought them here.
Azar Attura (Treasurer)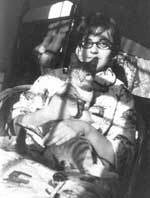 Azar Attura grew up in the Bronx New York, and from an early age, she was made aware of injustices to companion animals, and sadly, one of those bad examples was a parent. As a result, she developed a strong sense of justice and mercy towards animals, and has been active for animals ever since. In the mid-1990s Azar threw herself full speed into the burgeoning Animal Rights, TNR (Trap-Neuter-Return programs for feral cats), and Animal Welfare movements. She emphasizes her work to support TNR and feral cats. Every day brings something new her way, and Azar is proud to be counted among the ever-growing population of animal advocates.
Azar created a website which features animal welfare information and her "Sermon For The Animals." Please visit bronxace.homestead.com.
Azar also created a Yahoo Group, "The Multilingual Pet Care Library," which has animal welfare and animal care information (as well as TNR manuals) in many different languages. Please request membership at http://pets.groups.yahoo.com/group/Multilingual_Pet_Care/
She writes, "Even now, there is still SO much to be done! Perhaps one day through all the efforts of the animal welfare movement, horrors such as cat and dog markets, puppy mills, and animals used in research will become things of the past, and all living beings can breathe free, knowing that they are surrounded by the love and protection of responsible human beings."
Gerald (Jerry) Dunham (President)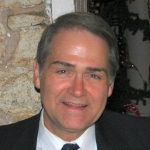 Engineer, high-tech product development manager, project manager, IT manager, health insurance agent.
Active in companion animal rescue for a decade, primarily with Great Danes and hounds, but also Malamutes, Rhodesian Ridgebacks, Lacys and other medium- to-large breeds. Founder of a coalition of scenthound rescuers covering the state of Texas and southern Oklahoma. Moderator of a nationwide American Foxhound rescue e-mail group. Board member of the Alamo Great Dane Club and member of the Heart of Texas Great Dane Club. Former Board member for Etosha Rescue and Adoption Center.
Jerry and his wife, Linda, have trained Great Danes and scenthounds for AKC Obedience competition and APDT Rally-O competition. Two of their rescue Great Danes have been nationally ranked in AKC Obedience, one winning the top placement (called High in Trial) at the 2003 Great Dane National Specialty in Orlando with Linda handling. Linda has also been a substitute trainer for Austin Canine Central.
Jerry and Linda live with 4 cats and 4 dogs (2 Great Danes and 2 coonhounds) in southern Williamson County, Texas.
Gene Fields (Emeritus)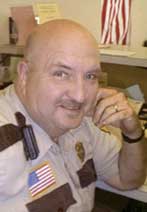 Gene Fields is a former Kanawha/Charleston Humane Association Humane Officer in Charleston, West Virginia with an outstanding career record of 529 wins and 6 losses in court. He was in charge of Sunbear's case, and tracked Sunbear's owner across several states to bring him to justice. He never gave up trying to locate Sunbear's owner. And his persistence paid off. Because of Gene, Sunbear had his day in court.
Sunbear's owner was extradited from Indiana to West Virginia in 2003, thanks to Gene's tough-minded insistance to disbelieving Indiana law enforcement that they absolutely must comply with the extradition order. This may have been the first time in America that a suspect was extradited from one state to another under animal cruelty laws.
Anna Nirva (Founder)

One spring evening in 2004 while researching something for the shelter where I have long volunteered (see photo), I stumbled upon a news release about Sunbear and the sentencing of his owner on the website of the Humane Society of the United States. His haunting eyes in the photo taken while he lay in the shallow creek bed immediately and permanently lodged into my heart and mind. My life has never been the same. I resolved to learn more about Sunbear and Gene Fields, the Animal Control Officer who worked so long to bring Sunbear's owner to justice, so I tracked Gene down and contacted him. We talked many times over the phone.
Gene told me that the saddest part of his job was finding that neighbors frequently did not call law enforcement when they observed an animal being neglected or abused. He told me many tragic stories that could have had very different outcomes if only neighbors would have taken some action. Those conversations planted the idea for a web site to educate and encourage people everywhere to do the right thing when finding an animal in distress, and the Neighborhood Watch was born. The web site launched in January of 2005 and it occupies me evenings and weekends (I work full-time in the corporate world).
I still volunteer at the same regional no-kill humane society on a near daily basis, doing everything from writing Petfinder blurbs and taking photos to maintaining the web site to walking dogs to working on fundraisers. I'm currently board secretary. In addition to that, I transport dogs a few times each month. I'm a trained emergency animal rescue volunteer. My husband and I share our lives and hearts with a Great Dane, a Treeing Walker Coonhound, and an American Staffordshire Terrier mix and two lovely, and loving, cats.
Trish Roman-Aquilino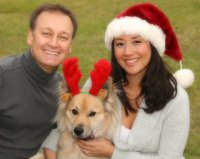 Born in Seoul, Korea, to a career Army soldier, Trish spent her childhood years living in Germany, before her family eventually settled in California. After attending college at San Diego State University, Trish spent seven years in Las Vegas, Nevada, before moving to Arizona in August 2001. She resides in Scottsdale with her husband, Steve, her adorable mutt, Max, and works by day as a paralegal.
Her real passion, however, is animal welfare. Although there were a number of family pets, Trish did not come to fully appreciate a bond with an animal until she adopted her first dog on her own—a German Shepherd pup she named Sierra, many years ago. As a first-time Mom, Trish made many rookie mistakes with Sierra. From that experience, she learned first-hand how much misinformation and ignorance plagues the general public—even those that profess to love their animals. Since that time, Trish has nurtured a growing need to advocate on behalf of those who cannot speak for themselves, and feels that Sunbear Squad is an important vehicle for bringing education and empowerment to animal lovers everywhere, and most importantly, in each and every neighborhood.
Trish founded and leads Sunbear Squad's first regional group in Phoenix AZ. They have a Facebook group named Sunbear Squad - Phoenix.
Danita Schimmelpfenig
My very first experience with animals was at three years old. My mother caught me riding a St Bernard that the whole community thought was aggressive. I do know now that riding a dog is inappropriate. Since that day I was always bringing home strays and my mother always found just the right home for them.
In the early 1990s I started working as a shelter worker in a high-kill shelter as the intake coordinator and I started learning that with education, I could help these animals stay in their homes. I relocated to yet a bigger shelter, became a vet tech, and started their foster care program.
Many years later we relocated again to Madison, KS, a very rural area, and I was asked to be the animal control officer. We are basically no-kill now, unless it is extreme illness or extreme aggression.
A year ago I started Furever Friends Pet Learning and Adoption Center. We work on a daily basis with the community on education of pet care, and spay and neuter. We also work with the children in the community and the Girl Scouts are awesome members of the adoption center. Our TNR program for the feral cats is really starting to make a difference. I rescue all breeds and mixes from high-kill shelters, take in puppy mill dogs and owner surrenders. We rehabilitate all of them and find them the perfect forever home.
Without my husband Mark this would not be possible for me; he is my greatest ally. Our companion pets are two Great Danes, our cat, two Yorkies and a Shih Tzu.
Jill Sicheneder (Secretary)
Born in Minneapolis, MN in 1949 and graduated for the University of MN-Morris in 1971 with a BA in sociology. Married with two children and two rescue dogs. Live in Wyoming, MN and have been a rural mail carrier since 1986 (full-time since 1994).
My lifetime companion animal related activities/experiences began late in my life. From 2000-2001 with Northwoods Humane Society (Forest Lake, MN) helping with adoption days. From 2001-2007 with St. Francis Animal Rescue (Forest Lake) helping at adoption days, transporting, fundraising, doing foster care. From 2004-present with CARES (Wyoming, MN) helping at adoption days, events, dog training, fundraising, dog walking, and doing foster care.
We have adopted two of our foster dogs, one of which was a puppy mill breeder dog. One of our current dogs has many allergy problems and she eats special food, has weekly baths, and is well-known at the vet!
My participation in the various activities of the humane society/rescue groups has opened my eyes, mind, and heart to the state and plight of companion animals in the world today. We must educate the public on all aspects of animal welfare from spaying and neutering, training, proper nutrition to puppy mills.
Joy Ward (Vice President)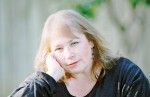 You might know me from Dogster's "For Love of Dog Blog." I was the founding editor and am still listed as Editor Emeritus. We spent a little over two years writing about dog (and sometimes cat) issues, reviewing books, movies and products and talking about the marvelous Dogsters and Catsters. If you read the For Love of Dog Blog way back in my day then you know I am passionate about changing human awareness of animal needs and changing laws to protect animals from abuse such as puppy mills and dog fighting.
You might also know me as the author of "Haint: A Tale of Extraterrestrial Intervention and Love Across Time and Space." We might have met at one of the many conventions I've attended over the last four years. Since "Haint" came out a few years back I've been busy on some other products including some short stories (one of which is included in the 2009 compilation "Dragons Composed" which is a USA Book News Best Books Award Finalist). I'm still working on the "Haint" sequel but it keeps getting pushed to the back of the writing bus. Right now I'm working on what I hope will be an amazing book with animal translator Melissa Dixon.
Before Dogster and "Haint," you might have read one of my columns or articles I've been writing since 1994 or thereabouts. I was a staff and freelance writer with a wide variety of publications covering politics, business, technology, women's issues, shopping and pretty much anything else you can name except maybe sports.
© 2005-2014 The Sunbear Squad; All rights reserved.